Information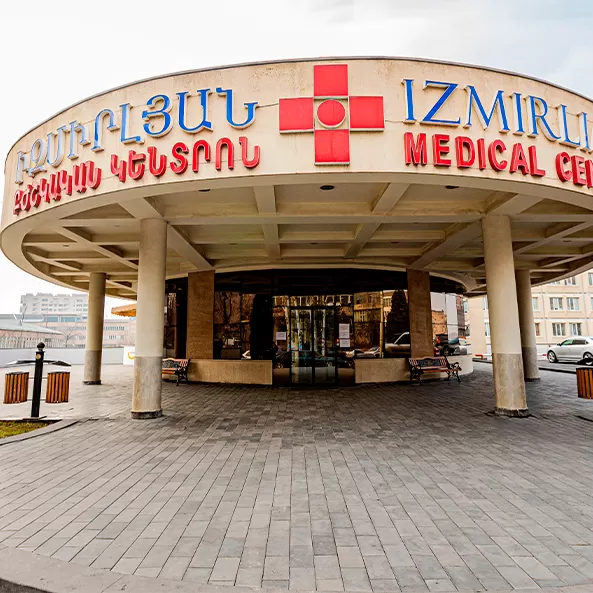 The scientific and educational center Surb Nerses Mec is the assignee of Research Institute of Proctology after L. Nazarov at RA MH. In 2000 the Institute was privatized by Armenian Charity General Union. In 2001 it was bestowed to Mother See of Holy Etchmiadzin and at 2002 was renamed Surb Nerses Mec SMC. MC Izmirlyan is a multifunctional hospital, which is equipped with advanced, modern medical devices and skillful, experienced and highly qualified specialists. Every year more than 3500 surgical interventions are being performed and nearly 8000 people undergo diagnostic and laboratory research here. MC Izmirlyan is the scientific and educational base of Yerevan State Medical University after M. Heraci, National Institute of Health and N -1 Medical Base College.

CURRENTLY THE FOLLOWING DEPARTMENTS FUNCTION IN THE MC IZMIRLYAN:
Consultative and diagnostic department
Urology Clinic
Orthopedy and Traumatology
ENT
Coloproctology
General proctology
Surgery
Vascular Surgery
Pulmonology
General Neurology and Pain Center
Physiotherapy
Anesthesiology and Intensive Care
Department of Radiology

X-ray study
Ultrasound Diagnostics
CT scan
Magnetic Resonance Imaging (MRI)

Endoscopy
Laboratory
Stomatology
Pharmacy
THERE ARE NEW DEPARTMENTS OPENED AND NEW SERVICES INCREASED:
Cardiosurgery
Thoracic surgery
Robot surgery
Haematology
Cooperation:
The departments of our Center vigorously cooperate with Armenian famous physicians living abroad. Particularly, the Urology clinic cooperates with Karo Derdzakyan, the director of renal transplantation project at medical center of West California USA. The department of Orthopedics and sports traumatology cooperates with Francois Antonyan, who works at the department of orthopedic surgery of the medical center San Raphael (Kaiser Permanente). General surgery department cooperates with RF General surgery department collaborates with the senior scientific worker at Oncology Scientific Center after N. N. Blokhin, RF B. G. D. Khachatour Badalyan.
Media